Corpus Christi Landscaping
Corpus Christi Landscaping Pros is the premier landscaping and demolition company in Corpus Christi, TX and the surrounding areas. Our services include: landscaping, lawn care, mowing, palm tree trimming, hardscaping, flower beds, drainage installation, demolition, land clearing, and more! Call us for your outdoor projects in Corpus Christi TX today!
Most people spend a large part of their time indoors. However, there is something about the sights and the sounds of nature that draw people outside. No matter how big or small an outdoor area, beautiful landscaping greatly enhances your home's aesthetic appeal. Additionally, it provides a comfortable green space for you and your family. Keeping your Corpus Christi TX yard looking lush and healthy is a critical part of making your property look and feel attractive
However, the real value of a landscaped lawn doesn't only lie in it being visually pleasing. According to recent studies, interacting with nature reduces stress, rejuvenates mental health, and promotes our well-being. This includes just viewing greenery through the window.
Additionally, a professionally designed and landscaped yard increases the value of your home considerably. If you are considering selling your home in Corpus Christi TX any time soon, it is worth designing your yard.  While you may design and create landscaping design on your own, it takes considerable time and energy to do so. Also, without using a professional, it is common to work hard and still not get the results you desire.
Hire a Professional Landscaper
Landscaping involves a unique balance of creating an attractive and functional environment, while magnifying the natural features of your outdoor space, house, and surroundings. It is a big undertaking. As a result, the complexity of such projects are not easy for everyone, especially if you are unexperienced.

Hiring professional landscapers help you design your yard properly and ensure it is maintained well too. Therefore, if you have a yard in need of maintenance and want to spend more time outside, hire a professional landscaping company. Call Corpus Christi Landscaping Pros!

Our Team
Corpus Christi Landscaping Pros offers high-quality landscaping solutions. Our crew uses cutting-edge landscaping techniques, state-of-the-art equipment, and high-quality materials. First, we are highly experienced, reputed, licensed, insured, and professional landscapers. Second, our team completes multiple landscaping projects of varying scales and complexities. Third, we offer services for residential and commercial properties in the region.
Our landscaping Corpus Christi professionals' team is certified and provides experienced consultation, design, and landscaping installation services. These services are customized to our clients' preferences, requirements, and budget. From major landscaping projects to building patios, mulching, and walkways to mowing services, we do it all. Additionally, we offer an exhaustive range of landscaping services. Therefore, we transform your backyard into a stunning landscape your neighbors would envy.

Additionally, we offer customized landscaping service plans with regular maintenance. We also work on a seasonal basis, project basis, and in any customized combination you request. Our team provides innovative concepts that are unique and stand out from the rest. And, we don't mind going the extra mile to achieve the results our clients are looking for.

Corpus Christi Landscaping Pros Services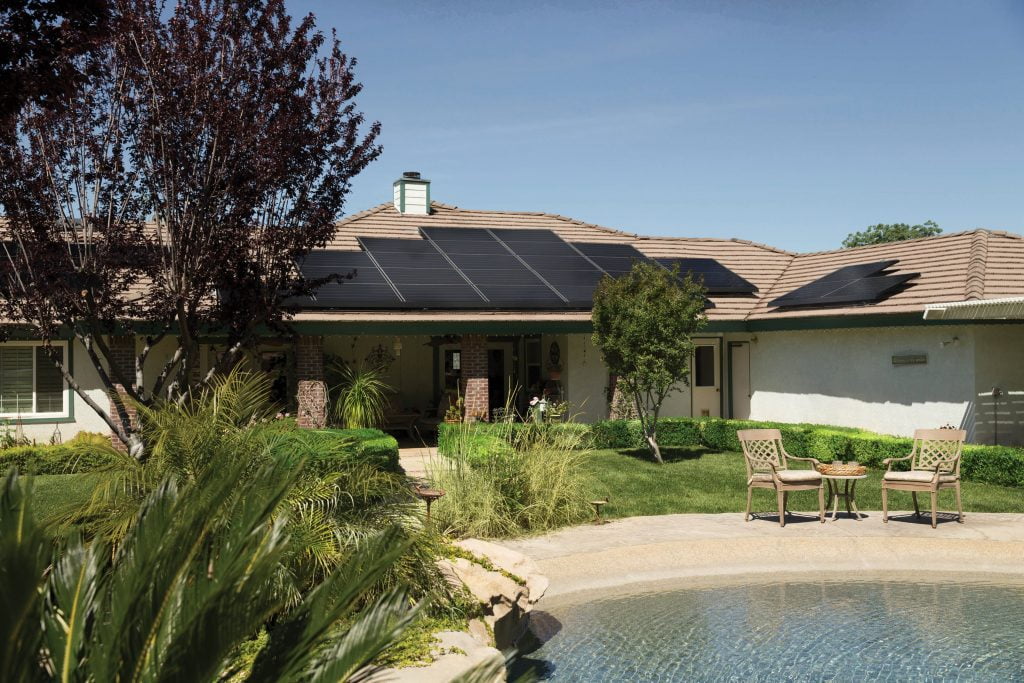 We provide a full line of Corpus Christi landscaping services designed to meet the landscaping needs of your property. Our professional landscapers create unique projects that get your property noticed. Also, it allows you to spend more time outdoors. We take your ideas and inputs and bring our experience and expertise to the mix. Therefore, we transform your outdoor space into a garden that looks like a work of art. The experience we have gained over the years allows us to deliver on our promise to you every single time.
Trust your yard only to the lawn mowing experts. Our mowing service packages go beyond simple grass cutting services. We maintain your lawn's quality and health. Additionally, our professionals are trained and experienced in cutting
all grass types at the right height and correctly. Also, we have professional-grade tools and equipment to ensure efficiency. When you hire us, you do not have to worry about maintaining a well-mowed yard or be stressed about cleaning up after a storm. Moreover, we are licensed, insured, and bonded.
Lawn Care
There is a lot that goes into lawn care to get it looking amazing and welcoming. If you do not have much time or the inclination to mow your lawn on your own, we can help! We provide a variety of lawn care services to help provide solutions to your lawn care needs and help you achieve a lawn that's pleasant-looking and resistant to insects, diseases, and weeds.
Additionally, our experienced and knowledgeable lawn care Corpus Christi team will not just provide you exceptional lawn care services but also provide you with tips, fertilizer suggestions, and seed advice to make your lawn greener, healthier, and environmentally stable.
Palm Tree Trimming
You can become the talk of the neighborhood with our palm tree trimming services. Also, with our residential tree trimming services, your landscape and your yard will get a completely new look. Our team removes the damaged, weak, and overgrown branches of the palm tree within your premises. Additionally, our highly trained crew inspects trees and trims limbs and branches to help trees grow taller and fuller. They know the
pruning process well and safely remove the boughs and limbs that clutter the palm tree and do not support it.
Demolition Services, Patios and Sidewalks
If you're looking for a demolition contractor in Corpus Christi, look no further than Corpus Christi
Landscaping Pros. We provide a wide range of demolition services for our clients to restructure and remodel
property/outdoor space without having to worry about demolition or cleanup. Our demolition services line-up is
exhaustive and includes barn demolition, pool removal, fence removal, mobile home demolition, shed demolition, deck removal, garage demolition, and more.
Also, our demolition services follow standard industry-procedure and local building guidelines and are fully compliant with local laws. Our demolition experts are experienced and ensure proper safety protocols are followed to ensure nothing else in the property is damaged.
Most homeowners overlook the negative impact of damaged, unattractive patios, walkways, or
sidewalks to the curb appeal. If this is something you resonate with, get the gorgeous new stone patio you always longed for. Consider replacing an old and cracked concrete sidewalk, enhancing the curb appeal of your home. We are a
professional patio contractor and have the experience, skills, and commitment to make your landscaping dreams a reality
without costing you a fortune.
Our knowledgeable crew members will help you choose the right products, ensure quality work and work hard to complete the project on time. Additionally we work closely with you to ensure you are getting the exact design and the product you are looking for.
Land Clearing

Land clearing is one of the critical components to the start of any major construction project. Sometimes, if your property is small, you can clear it on your own. However, it is typically best to hire a professional team. Resulting in a more efficient and thorough completed project. We have well-maintained state-of-the-art land clearing tools and equipment. Our team ensures your project is completed efficiently, safely, and on time. Therefore, we leave your land clear and ready for any project that you want to work on.
Customer Reviews

"Corpus Christi Landscaping Pros designed my yard beautifully and managed to incorporate everything that I had asked for. I was impressed with the quality and the integrity of their work. They are easy to work with, trustworthy, and always prompt in their responses."
Mark Langer

"My family and I used Corpus Christi Landscaping Pros recently. They had the perfect vision, professionalism, and experience to create the perfect plan that was beautiful, cost effective, and very easy to maintain. I highly recommend them!"
Pamela Bodemer
"Highly recommended! Every member of their crew is professional, courteous, and friendly. My project manager was highly patient with me in understanding what I need and had in mind and took great care to come up with final results that surprised me joyfully. Therefore, our new yard and the patio look much better than I had imagined!"
Rob Gibbs

"Corpus Christi Landscaping Pros made my landscaping dreams come true. They are professional, fast, and had some great ideas about the best ways to use the smaller outdoor space I have. Their price was reasonable for the work they did. I would definitely recommend them to my friends and family.
Kannyn Wood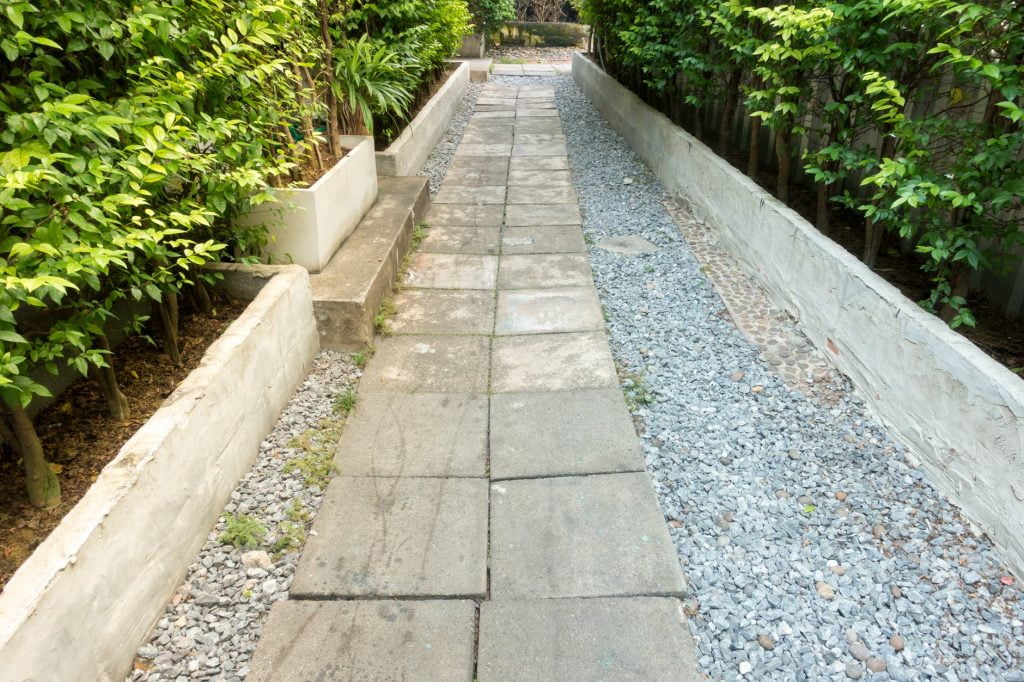 Corpus Christi Landscaping Pros Customer Service

Corpus Christi Landscaping Pros has unmatched Customer Service in Corpus Christi, Texas. Customer service is of paramount importance for us. We work to keep customers happy and ensure all their concerns are well taken care of. Additionally our staff work courteously, professionally, and in timely fashion.
At Corpus Christi Landscaping Pros, we are very particular about the quality of customer service we offer. We have dedicated customer support professionals to answer and resolve any questions, queries, or concerns customers have. Communication plays a very important role in business and in ensuring brisk customer support. Therefore, we are available to you in several ways. These include phone, email, and in-person visits to your property.
Depending on the services you're looking for, we provide free onsite inspection. These free consultations and a no-obligation quotes to help you make an informed and prompt decision. Additionally, our landscaping artists work closely with customers to understand their vision and expectations. We inform you about landscaping projects' dynamics and intricacies. As you can see, we are very transparent in our approach and provide all the information necessary for customers to make an informed decision.
Competitive Rates
Our pricing policies are transparent and straightforward. We
never charge any hidden fees, which is a common occurrence with some companies. Also, our role as your landscaping partner doesn't end with the completion of the project. We are available for our clients around the year during business hours to answer any queries and offer any additional services they might want. Additionally, we take customers' feedback seriously and work hard to update and improve our services. Therefore, we offer the best quality landscaping services in Corpus Christi at competitive prices.
Quality Landscaping Corpus Christi

Whether you want to add some greenery, flower beds, shrubs, water features, or any other enhancement to your yard, you can count on Corpus Christi Landscaping Pros! We turn your vision into reality without burning a hole in your pocket. Let us make your home the envy of the neighborhood.
Contact us today for lawn care, mowing services, tree trimming, patios construction, demolition services, and more in Corpus Christi, TX. Our team members are than happy to guide you in the right direction and make your lawn the beautiful outdoor space you've envisioned. We take pride in our services' integrity and have an honest and transparent approach to all that we do. As a result, we have the trust of hundreds of residential and commercial clients across Corpus Christi.
Therefore, if you're looking to get your outdoor space done beautifully, trust us with your job. We complete projects with breathtaking innovative and natural elements embedded to it creatively.
Corpus Christi TX
Corpus Christi TX is a great place to live and visit! From Aransas Pass and Port Aransas, to North Padre Island, Ingleside and Rockport, the fun never stops! Check out the baby sea turtles at Padre National Seashore and go surfing on Mustang Island and North Pakery Beach. Try your hand at fishing on South Pakery Channel Beach. The beached along the Gulf of Mexico are perfect for families and having fun in the sun.
In addition to enjoying the ocean, there are many other things to do in the Corpus Christi TX area. The Texas State Aquarium, the largest aquarium in Texas, is an excellent place to visit and learn about the aquatic life of this region. See fish and sea creatures up close and personal. The aquarium even offers swimming with sharks! Additionally, the USS Lexington Museum is located in Corpus. This iconic war ship is a site to behold. Tour the ship, watch a 3D movie, play in the escape room and learn more about our country's history.
Areas We Serve
Our landscaping company serves Corpus Christi TX, Port Aransas TX, North Padre Island TX, Ingleside TX, Aransas Pass TX, Rockport TX and more!
Call us on 361-214-8855 today for more information about our services. Or, consult for free with our in-house landscaping expert, and get a free no-obligation quote!