Demolition Services Corpus Christi
Corpus Christi Landscaping Pros offers demolition services for a multitude of projects. Call us today to discuss the demolition work you need done on your property.
Safe demolition requires extensive skill and experience. While demolition may seem like it consists of knocking things down, there much more to it. Call for professional demolition services to have your projects complete safely and correctly.
At Corpus Christi Landscaping Pros, our team of licensed, experienced, and trained professionals carefully analyze all projects before beginning. Then, we manage demolition services for our clients from start to finish. Also we have an enviable safety record and take all precautions to keep our team and everyone concerned safe at every stage of the process.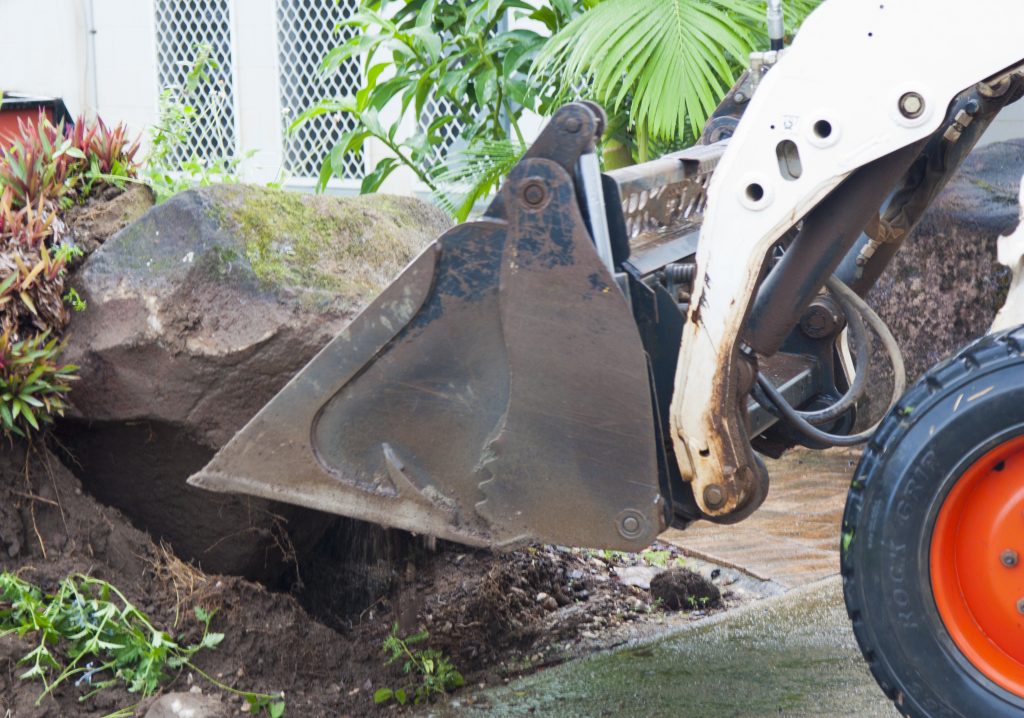 Our Demolition Services
At Corpus Christi Landscaping Pros, we provide a comprehensive range of specialist demolition services Corpus Christi for every kind of demolition needs .    
Pool Demolition – Swimming pools offer years of fun but do not last forever. If your swimming pool is old and damaged, or you wish to install a newer and more efficient pool, call us. Our team will demolish it without causing structural damage. Also, hiring a professional swimming pool demolition contractor reduces the risks involved in the process. Our basic pool removal services start by removing all the loose items around the pool surroundings. Next, we break down the pool using heavy equipment and remove all the debris from the site. Last, the hole is filled with fresh dirt or grade the site for a new pool.
Concrete Demolition – A lot of homes have concrete in the backyard or the front of the house. These are often added for patio space, parking, walkways, or courts. However, over time, concrete can start to crack or become unsightly. Hiring a professional concrete demolition company is the best option for removing a large amount of concrete from your property. We have the right tools for the job, and our team breaks up concrete safely and without causing any damage or injury to anyone involved. Once the demolition is completed, we haul away the broken concrete to leave your site neat and tidy.
More Demolition Services
Deck Demolition – If you are ready to have your old, rotting, and hazardous deck removed from your home, call us. Hire our deck demolition services to take care of this difficult task. Our trained professionals take your deck down safely and without causing any harm to your home or the yard. We make the entire process of deck demolition as painless and hassle-free as possible. Additionally, we will always leave your property spotless, and you will not even know there was a deck before.
Mobile Home Demolition – Mobile homes are a perfect solution for anyone looking for affordable living. However, when you are ready to move on from your mobile home, we can help dispose of it. Unusable or abandoned mobile homes on land decrease the value of the property. Our team of professionals carries out all mobile home demolition in a safe manner. Also, our services include labor, excavator, transportation, and disposal.
Contact Our Demolition Team
Corpus Christi Landscaping Pros efficiently and safely demolishes anything you need to remove from your property. We provide a complete package of quality demolition services. Additionally, we use innovative equipment, experienced management, and the most thorough methods to maximize value for our clients.
If you are interested in our demolition services in Corpus Christi, give us a call at #361-214-8855 for a free quote!